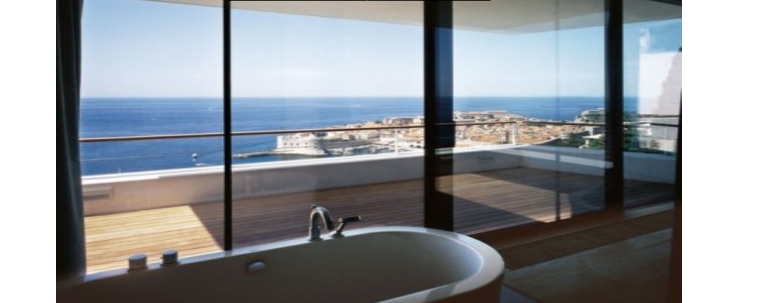 Why Should We Choose Smart Film From SMARTGLASSCAN?
March 6, 2020

What are the benefits we get if we use switchable smart glass in Vancouver?
October 30, 2020
Description:- Smart glass Ontario Offers amazing range of smart glass products. Our smart glass built with latest PDLC switchable smart technology that brings instant privacy to glass and other compatible transparent surfaces from single touch of your remote control. We offers wide range of switchable smart glass product options to choose from. You will be able to find our product every corner of Canada, Our Switchable smart glass available in most popular cities like Toronto, Ottawa, Vancouver and Ontario. Our customers asks many questions such as 'just how much smart glass cost?', or 'how much do smart windows cost?'. Our customer careservice fulfils all queries. Our switchable smart glass is built using a special factory process that coats down to glass a non-adhesive, extra transparent version of intelligent glass's switchable film. It provides instant privacy while maintaining flow light between rooms.
This coating process can be applied to a range of glass types and thicknesses. We can manufacture single glazed toughened panels with the switchable layer on one side for use in
partitions. We can laminate the switchable layer between two glass panels for wet conditions. We can also build double or triple glazed units to your precise specifications for external windows and we can handle special glasses including low iron or lead glass for demanding commercial, domestic apartments, high traffic and medical environments. Our switchable smart glass also offers thermal, solar and sound insulation benefits by which you will be able to find your rooms cool, comfortable and quiet.

Advantage of our smart glass technology:-
Installation:- Our switchable smart glass is installed just like regular glass and smart film can
easily applied to existing windows.

Flexible:- Switchable smart glass products can be customized to any kind of sizes and shapes.

Open space: – Create connected spaces operable electric glass walls, windows and doors.
Sound protection:- The sound proofing technology of PDLC film keep noise out and
conversation in.

Maintenance:- Maintaining switchable glass is very easy. Unlike draperies, blinds and shutters switchable glass collects only a fraction of dust so cleaning is kept to a minimum. If you want to clean your smart glass simply turn it off and use a soft cloth and gentle soap. When done, ensure there is not water or soap left on the glass or the edges. It's really simple.
Energy Consumption: – Switchable smart glass is proven to minimize the effects of high/low
external temperatures from affecting your interior temperature, essentially saving your energy costs by 12%.

Block damaging radiation:- Direct exposure to UV and infrared radiation is not only bad for
your floors and furniture but also to your health. Our glass blocks 98% of harmful UV rays and
95% infrared radiation.